GET TO KNOW THE MARRINGTON ESTATE
Our Stunning Rural Retreats
We are a family business, so home is where the heart is. Characterful holiday lettings, designed so you relax from the moment you arrive. Classic country décor meets modern luxury living. Large comfy beds, gorgeous sofas and plenty of social space to make unforgettable holiday memories. Each self catering cottage has its own history and personality with sweeping views of rural Shropshire heaven.
VIEW OUR PROPERTIES
As featured in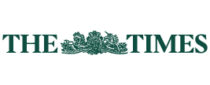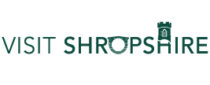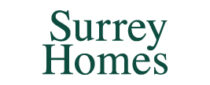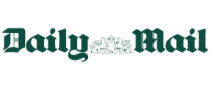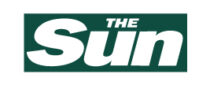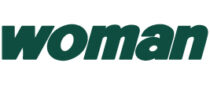 Discover Shropshire's wonderful delights
No matter the weather or the season, there is always a view to celebrate here on the estate. Sunlight through summer trees, raindrops on the river as it winds its way down stream, carpets of golden autumnal leaves and icing sugar dusted valleys in winter. It's your time to get back to nature
DISCOVER SHROPSHIRE
From our guest book
Marrington Hall is amazing, from the booking to arrival, to the stay and then sadly leaving. It's an amazing place. Clean, beautifully decorated, welcoming and comfortable. The bedrooms were a huge hit with our guests. We couldn't have asked for a better place for our group celebrations. Everyone wants to come back. Thank you to the team at Marrington Escapes for your professionalism and helpfulness leading up to, throughout and after our stay. Just amazing.
I think the biggest compliment to any holiday stay, is when nobody wants to go home at the end of the break. From the moment we walked into the barn we fell in love with the place. The outside space is brilliant too, with a lovely secure walled-garden, which our 6 year old loved, a comfy seating area and the cleanest hot tub we have ever encountered. All in all - for us - just perfect...
Marrington Hall is an excellent house with great facilities. We had three families there staying over the New Year, and we all had a great time. We're hoping to head back one summer to enjoy the outdoor space even more!
We really enjoyed our stay at Camlad Barn - there was plenty of space downstairs in the kitchen and living rooms, and everything was very clean. The outside was tidy and spacious, the hot tub was a big plus. The bedrooms and bathrooms were also very comfortable. The provided house guide was very helpful and detailed so we ended up going to a lot of the places recommended in there.
Fantastic cottage. Beautiful location, fantastic amenities, comfy, spotlessly clean. Worth every penny!
We had a lovely long weekend stay - the house was really great, clean and homely but also elegantly furnished and finished with great care. The kitchen had a really good selection of crockery and cooking utensils too which made things so much easier. The weather was kind, the food was good as was the company so the house provided the perfect location for a birthday weekend
This is a beautiful house in a fabulous location. The garden is great, lots of space for three small children and two dogs to tire themselves out. The hot tub was a real winner, much appreciated.
Our weekend stay family stay was very enjoyable at Calcot Farmhouse, everything was as described and was great for the family and our dog as well. Would definitely recommend and return as the hosts communicated great and were very helpful before and during our stay.