GET TO KNOW THE MARRINGTON ESTATE
Our Stunning Rural Retreats
We are a family business, so home is where the heart is. Characterful holiday lettings, designed so you relax from the moment you arrive. Classic country décor meets modern luxury living. Large comfy beds, gorgeous sofas and plenty of social space to make unforgettable holiday memories. Each self catering cottage has its own history and personality with sweeping views of rural Shropshire heaven.
VIEW OUR PROPERTIES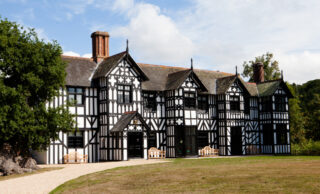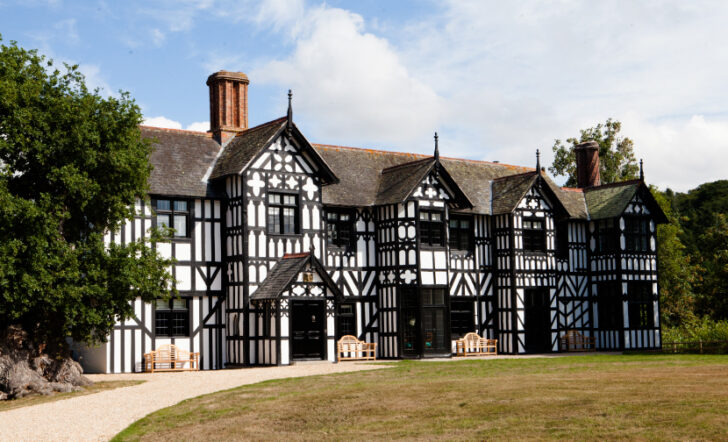 Discover Shropshire's wonderful delights
No matter the weather or the season, there is always a view to celebrate here on the estate. Sunlight through summer trees, raindrops on the river as it winds its way down stream, carpets of golden autumnal leaves and icing sugar dusted valleys in winter. It's your time to get back to nature
DISCOVER SHROPSHIRE
From our guest book
Marrington Mill is a wonderful luxury cottage with everything you need. In a beautiful setting with nature all around you and walks in the country. Communication was great from booking to our stay. Would highly recommend.
Absolutely amazing place to stay. Loved everything about the accommodation, the location. Quality throughout. Delighted to see a decorated Christmas tree, and garland on the fireplace - made for a very festive weekend . The log burner was a bonus, and whilst not necessarily needed (the place is toasty warm) it created a lovely atmosphere. If you are looking for a rural retreat, this is the place to stay.
Marrington Mill really is as beautiful as it looks in the pictures. It provided a perfect place for us to gather with friends for a weekend of celebration, walking in the surrounding countryside and enjoying the superb facilities. Light the fire and look at the stars ...
The barn is done to an amazing high standard and it has everything you would need. The views are beautiful and it is so peaceful.
The staff we have spoken to are brilliant. We can't recommend Camlad Barn enough.
Camlad Barn is a stunning property in every way. Can't recommend enough! Perfectly clean, huge rooms and well equipped.
Everything was perfect from the location, the grounds down to how well equipped the house was. The photos of the house and area don't even do it justice, a lovely hidden gem at the bottom of a valley in the middle of nowhere!
A lovely house, very comfortable surrounded by nature making for great walks. House was easy to settle into, instructions for everything and very clearly explained. Help on hand whenever needed which was greatly appreciated despite it being over the festive period. Perfect cor large groups wanting a retreat to a house that has everything you could possibly need. Would love to go back.
Fantastic property, beautifully decorated and maintained. We hope to return and fully recommend booking. The hosts were brilliant and extremely helpful. Lots of tips, trips and ideas provided in the welcome pack
Thanks to Phillipa, Jason, Sarah Jane and Katie for a fabulous stay, the facility and communication were great and service and response was wonderful. A beautiful house and lovely team to deal with. What a gorgeous location, we had several visitors over our stay and this was the perfect spot for such gatherings! we braved the hot tub several times and didn't need the 'heated tunnel' I joked to Jason about :) we were so lucky with weather which just added to the experience.
Amazing place , wonderful countryside , everything little thing was thought about . The best I have ever stayed in .
Amazing, well equipped cottage. We have holidayed in the UK for years and this has to be one of the best properties we have stayed at. Peaceful, clean, luxurious and spacious accommodation. We had a relaxing week, just what we needed. Hot tub stargazing is definitely worth a try. Overall, top class.
What a wonderful play to stay! We have had an amazing 2 weeks here - everything clean and immaculate on arrival and the Marrington Team have been brilliant hosts. We would love to come back again in the future!
A group of seven of us stayed at Roundton House for a long cycling weekend. The house is vast, very well equipped and has a real luxury feel. The surroundings are beautiful and the views magical. We came with a lot of cycling gear and food, but there was plenty of space to accommodate all of us. And the real bonus was the hot-tub and the warm wood fire after a tiring cycle in the steep hills around. Philippa was a wonderful host. An hidden gem. We will come back!
Amazing house and even better team. Cannot thank you all enough for making our stay a special one! Even if we looked all day we could never find a fault, in fact we now have some great ideas on how to decorate out own house.
We wish you a relaxing break here at Calcot. I have always thought there is something really homely about this old property and whilst we have upgraded and furnished it to feel special, we hope you agree it is still cosy and familiar - somewhere in which you can kick off your shoes and properly relax.