The perfect self catering getaway, this barn conversion is brimming with country character. Traditional fully fitted kitchen leading to spacious dining room and elegant sitting room with sofas and views to die for. Discover beautifully designed double bedrooms with luxurious beds upstairs, with a smaller twin room, bathroom and additional shower room.
The barn is lovingly restored and refurbished to offer a relaxing social holiday space. Bright and airy with floor to ceiling glazed patio windows leading to private walled garden with big sky views. Outdoor pagoda eating, fun of the firepit and the ultimate hot tub view. Holidays shouldn't be a hassle, which is why we've installed free EV charging point at each of our self-catering cottages.
THINGS TO DO AT CAMLAD BARN
Nature in full glory
From Camlad you can head out on the footpath to enjoy our ancient woodland setting. Check out our area map for walking routes on the estate. Or, start your adventure by striking out into the beautiful Shropshire hills and beyond for days out to remember.
VIEW ESTATE MAP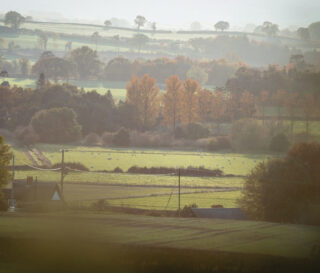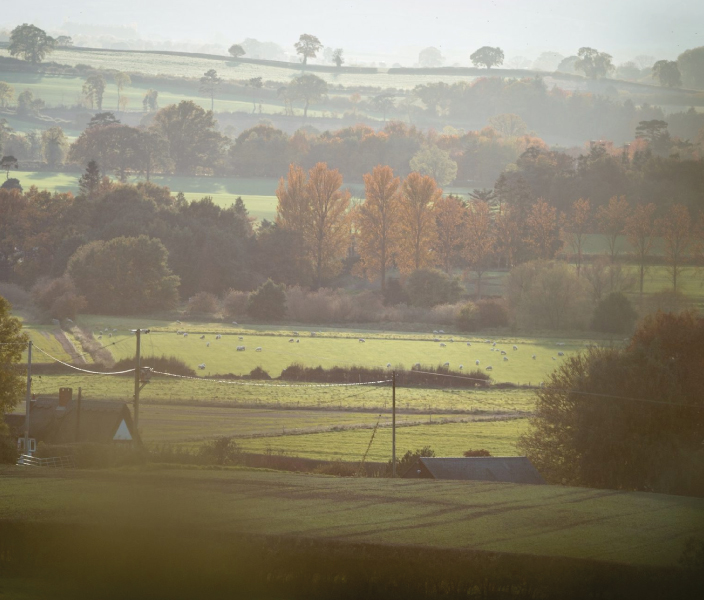 Wine tasting at nearby Kerry Vale Vineyard
Ever tried wine-tasting? If not then this is your moment as Kerry Vale Vineyard is a great place to visit in nearby Pentreheyling. This award-winning family-run vineyard, owned by husband and wife team Russell and Jan Cooke, was planted in 2010. It is home to 6,000 vines, with four varieties – Rondo, Pinot Noir, Phoenix & Solaris, all ideally suited to our English climate. Visit, tour, taste and buy – there's always an event to tempt you.
BOOK A TOUR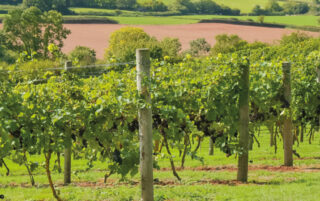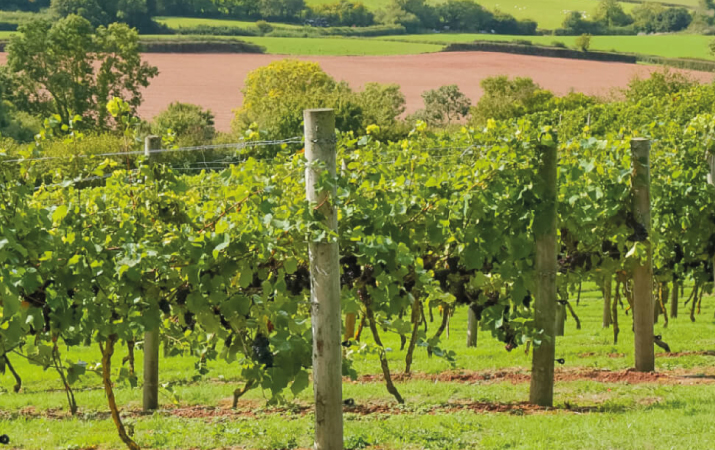 FROM CAMLAD BARN'S GUEST BOOK
Beautiful home in a peaceful location. Stunning décor and very comfortable. Definitely worth the money and we would return, we had a thoroughly enjoyable weekend.
Amazing, well equipped cottage. We have holidayed in the UK for years and this has to be one of the best properties we have stayed at. Peaceful, clean, luxurious and spacious accommodation. We had a relaxing week, just what we needed. Hot tub stargazing is definitely worth a try. Overall, top class.
What a wonderful play to stay! We have had an amazing 2 weeks here - everything clean and immaculate on arrival and the Marrington Team have been brilliant hosts. We would love to come back again in the future!
Camlad Barn is a stunning property in every way. Can't recommend enough! Perfectly clean, huge rooms and well equipped.
Absolutely amazing place to stay. Loved everything about the accommodation, the location. Quality throughout. Delighted to see a decorated Christmas tree, and garland on the fireplace - made for a very festive weekend . The log burner was a bonus, and whilst not necessarily needed (the place is toasty warm) it created a lovely atmosphere. If you are looking for a rural retreat, this is the place to stay.
The barn is done to an amazing high standard and it has everything you would need. The views are beautiful and it is so peaceful.
The staff we have spoken to are brilliant. We can't recommend Camlad Barn enough.
Fantastic property, beautifully decorated and maintained. We hope to return and fully recommend booking. The hosts were brilliant and extremely helpful. Lots of tips, trips and ideas provided in the welcome pack
THE MAGIC OF MARRINGTON