There are four Dark Sky Discovery Sites within the Shropshire Hills, all on or around the Long Mynd in Church Stretton. All four of these sites have the darkest 'Milky Way Class Rating', meaning that the skies become dark enough to see the Milky Way with the naked eye. However, there are many undesignated places that still make extra special viewing into the heavens above.
To be a 'Dark Sky Discovery Site', a place must meet basic standards including; being 100 square metres in size (or large enough to accommodate up to 30 stargazers), have good public access and a firm ground for wheelchairs.
Our very own stargazing spots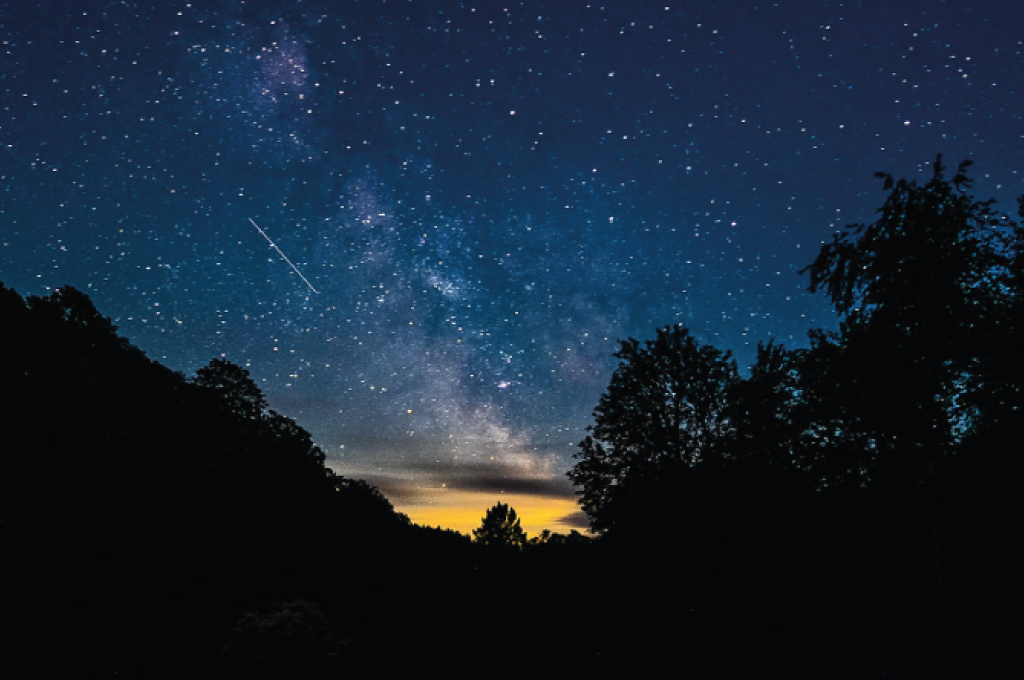 The rolling farmland and scenic valleys of Shropshire make for great stargazing experiences. Away from the cities, the low light pollution of Shropshire means that the night skies are often wonderfully dark and the stars shine bright.
The Marrington Estate is the perfect base for stargazing both on the Estate and further afield.
The Long Mynd – National Trust
The National Trust often hold stargazing events on the sites they own. The National Trust sites include; Carding Mill Valley, Cross Dyke Car Park at Boiling Well, Pole Cottage, and Shooting Box Car Park. Most of the sites allow overnight parking (if you are a member, this is usually free) however please note that many do not allow overnight camping.
Fun fact! Did you know that the dark skies of the Long Mynd mean that occasionally, you may also be able to see the Northern Lights. Pretty special, right?
Stiperstones – Natural England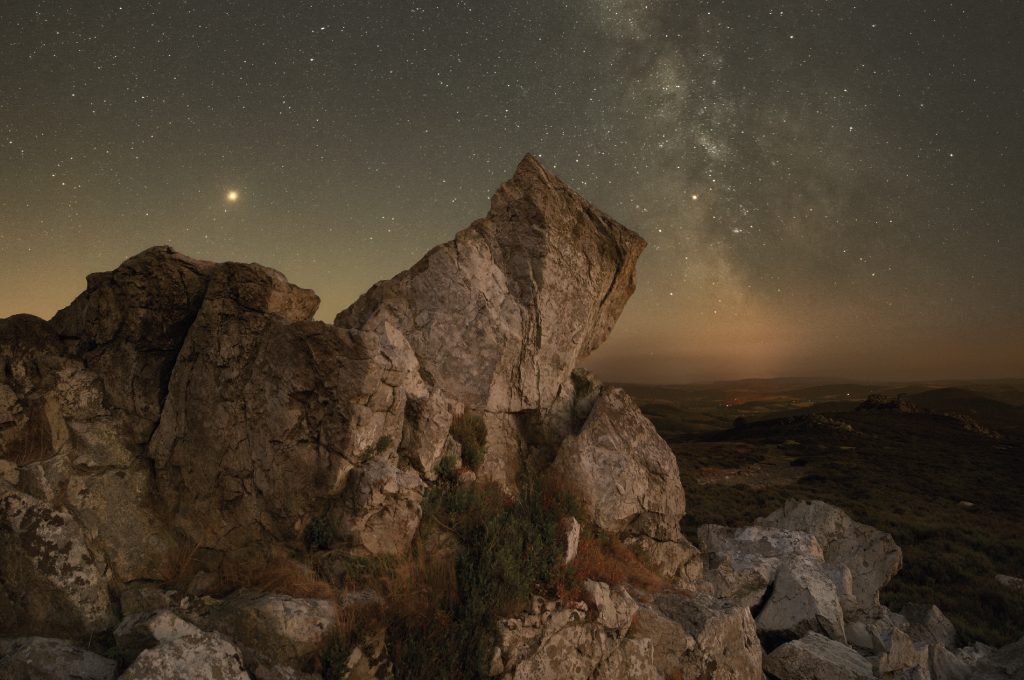 A 25-minute drive from Marrington Estate, Stiperstones is home to two stargazing spots – Stiperstones Car Park and The Bog Mine Car Park. The latter offers access to a unique and dramatic location to stargaze, based at a lost mining village on the edge of Stiperstones National Nature Reserve. Both spots have been identified by 'Go Stargazing', meaning that the site has low pollution levels, and offers a safe place to park.
Stargazing events in Shropshire
If you want to find out about stargazing events in Shropshire, head to the 'Shropshire Astronomical Society' Facebook page and the 'Long Mynd Dark Skies' Facebook Page for more information.