Big in charm and character, Shropshire's ancient and varied landscapes have inspired generations of writers, poets, artists and photographers.
Filled with fascinating forts and castles that are rich in history to rolling hills and dramatic ridges, where better to start your next adventure?
Mitchell's Fold Stone Circle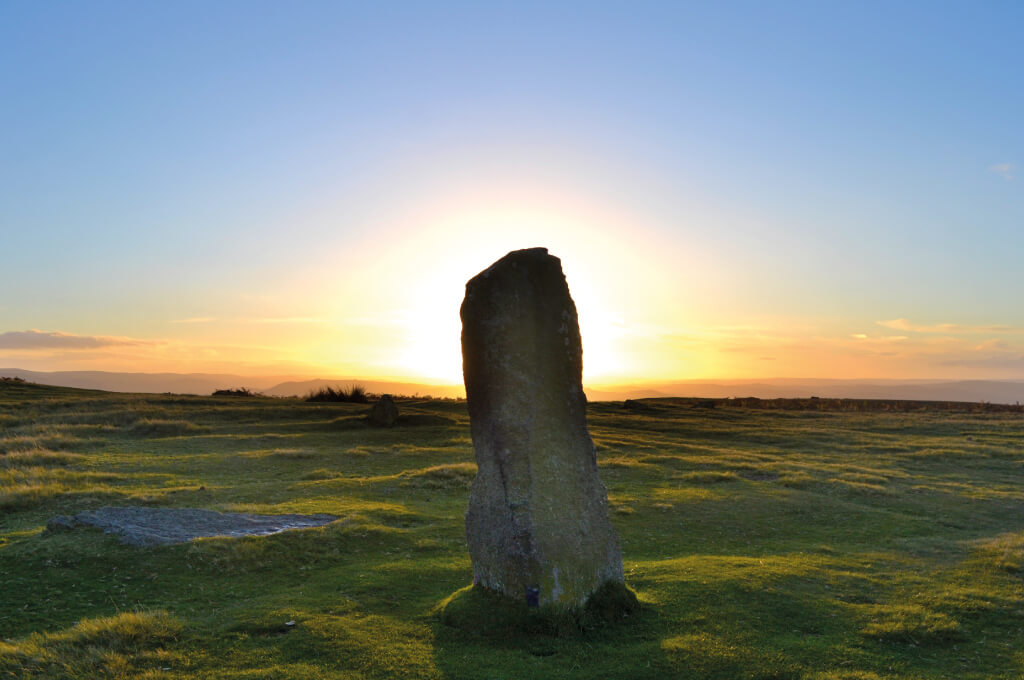 Take a short drive from Marrington to the mystical Mitchell's Fold – a focus of myth and legend since the Bronze Age.
Set in the moorland of Stapeley Hill, it once consisted of over 30 stones that marked special lunar and solar events. 15 stones still stand strong and while some of the stones maybe long gone, the moorland remains the perfect spot for wrap around views and local storytelling…
Some say that during a time of famine, a fairy gifted a magic cow that provided an endless supply of milk. One night an evil witch milked her into a sieve. When the cow realised the trick, she disappeared. The witch was turned to stone and a circle of stones was erected around her, to ensure that she could not escape.
Stiperstones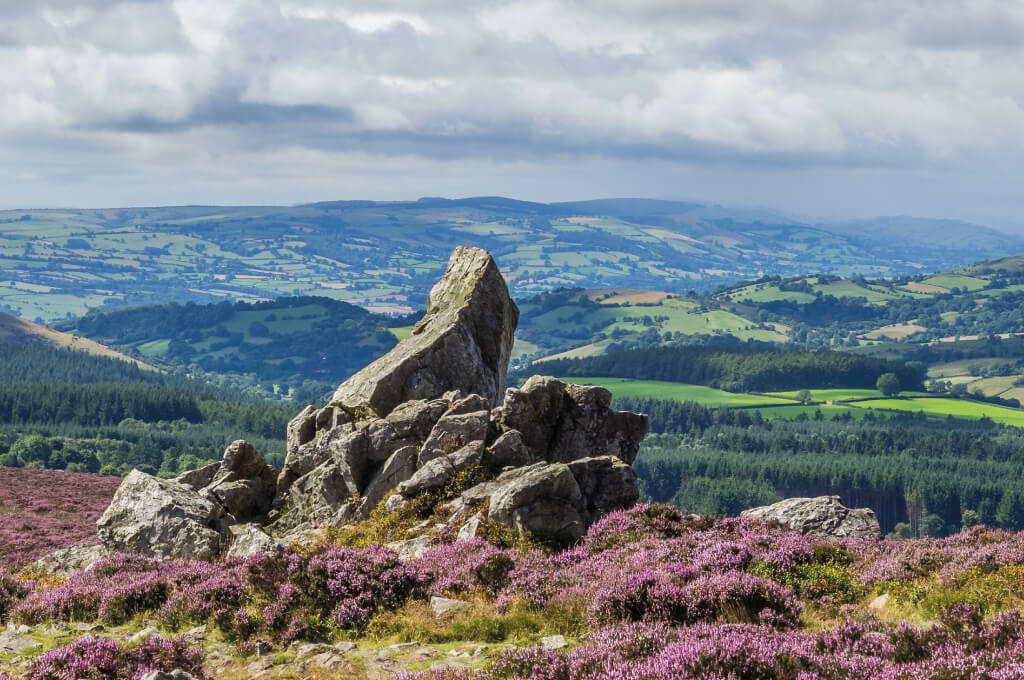 Wild and atmospheric, Stiperstones is filled with a rich history. Explore the boulder strewn landscape caused by the great quartzite ridge shattering during the last Ice Age.
As the second highest hill in the county, its silhouette and outcrops of rock crown the North Shropshire skyline from miles around.
Wenlock Edge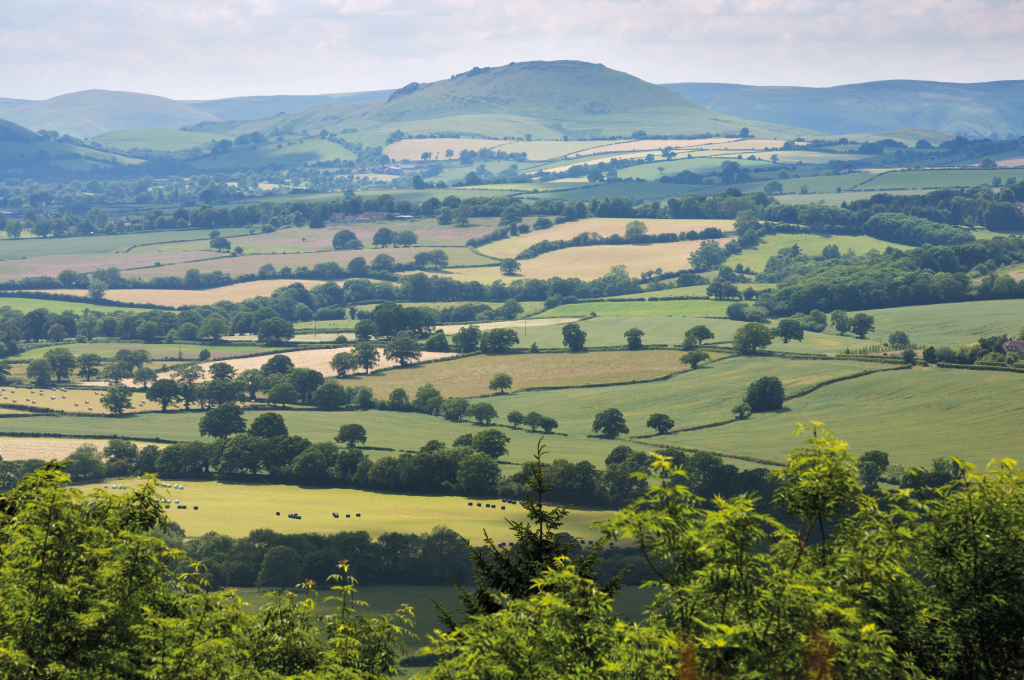 This narrow limestone escarpment is filled with ancient woodland and flower-rich grasslands. Along the circular walks and trails, you'll find evidence of Wenlock Edge's old industrial use, with old quarries and lime kilns, as well as views to die for.
The Wrekin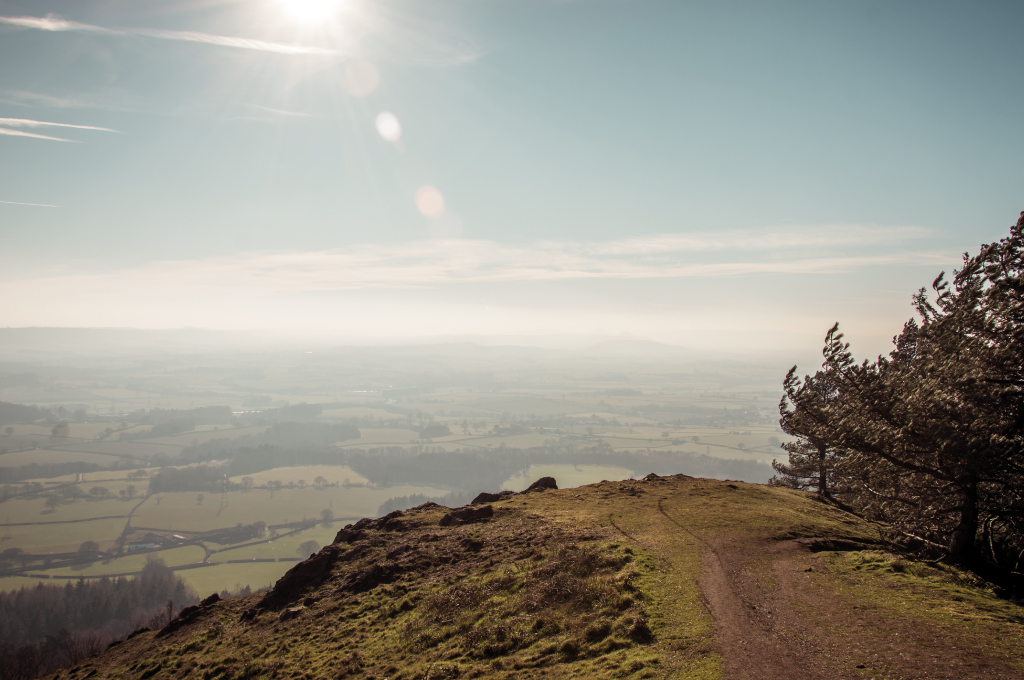 Some say that the historic hill may have even been the inspiration for J. R. R. Tolkien's Middle Earth in the Lord of the Rings whilst others believe it is a volcano. As one of Shropshire's best-known landmarks and highest hills, it has some of the best views over the surrounding counties and beyond.